Santa Barbara Electronics Supply
805.681.2524
Business hours DURING COVID-19 (CURRENT):
Monday - Friday: 11:00 AM to 5:00 PM
Saturday & Sunday: CLOSED
PREVIOUS Business hours:

Monday - Friday: 9:00 AM to 6:00 PM
Saturday: 10:00 AM to 5:00 PM

1503 Cook Place, Suite C
Santa Barbara, CA 93117
Please come by and browse!
Between the Fairview and Los Carneros exits, off the ocean side of Hollister, right behind the airport control tower.
The entrance is on the left side of the building. Look for the neon "OPEN" sign, and please call if you need help finding us!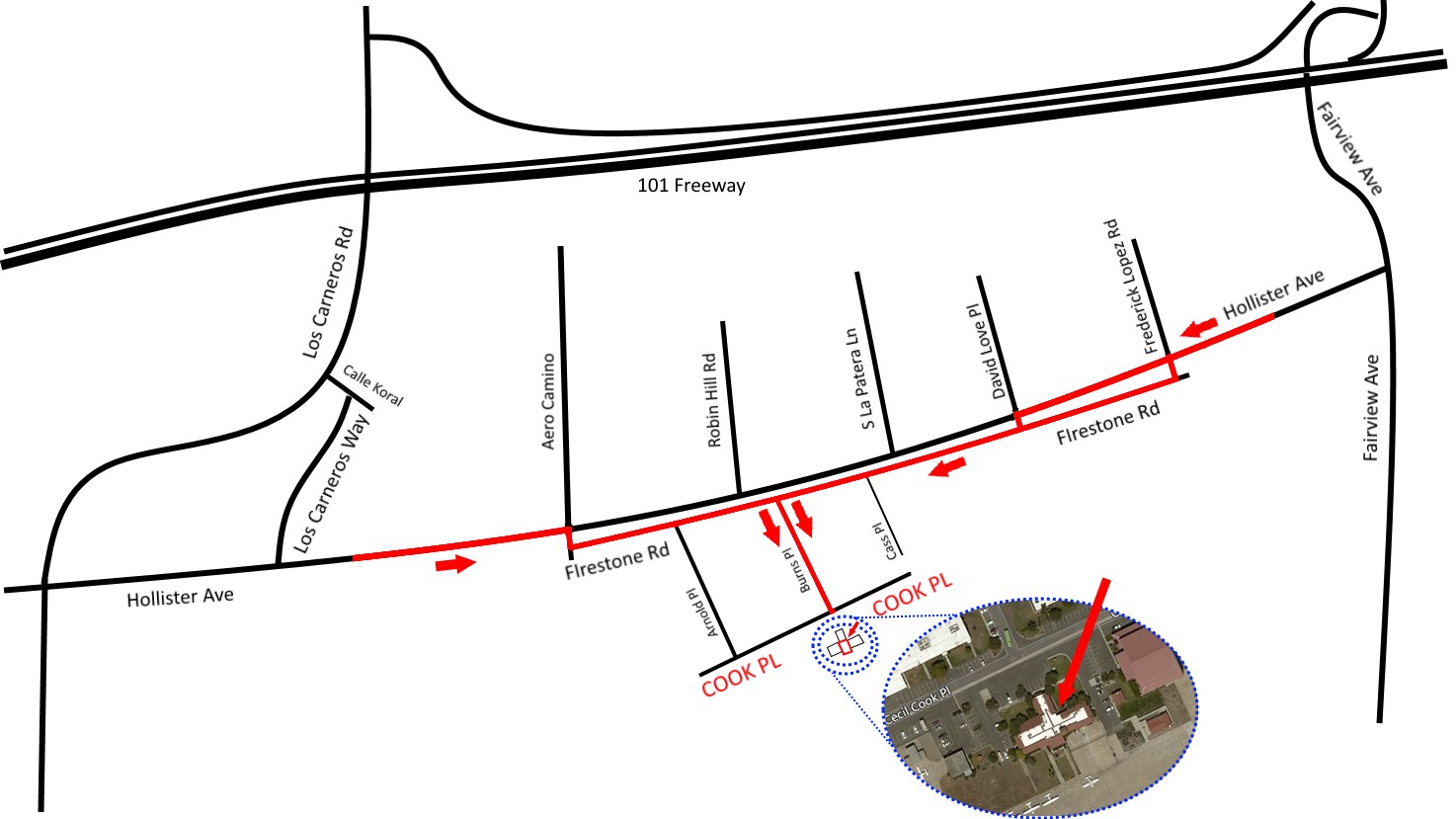 ---
Santa Barbara Electronics Supply
We carry everything electronic! If we don't have it, we can probably find it!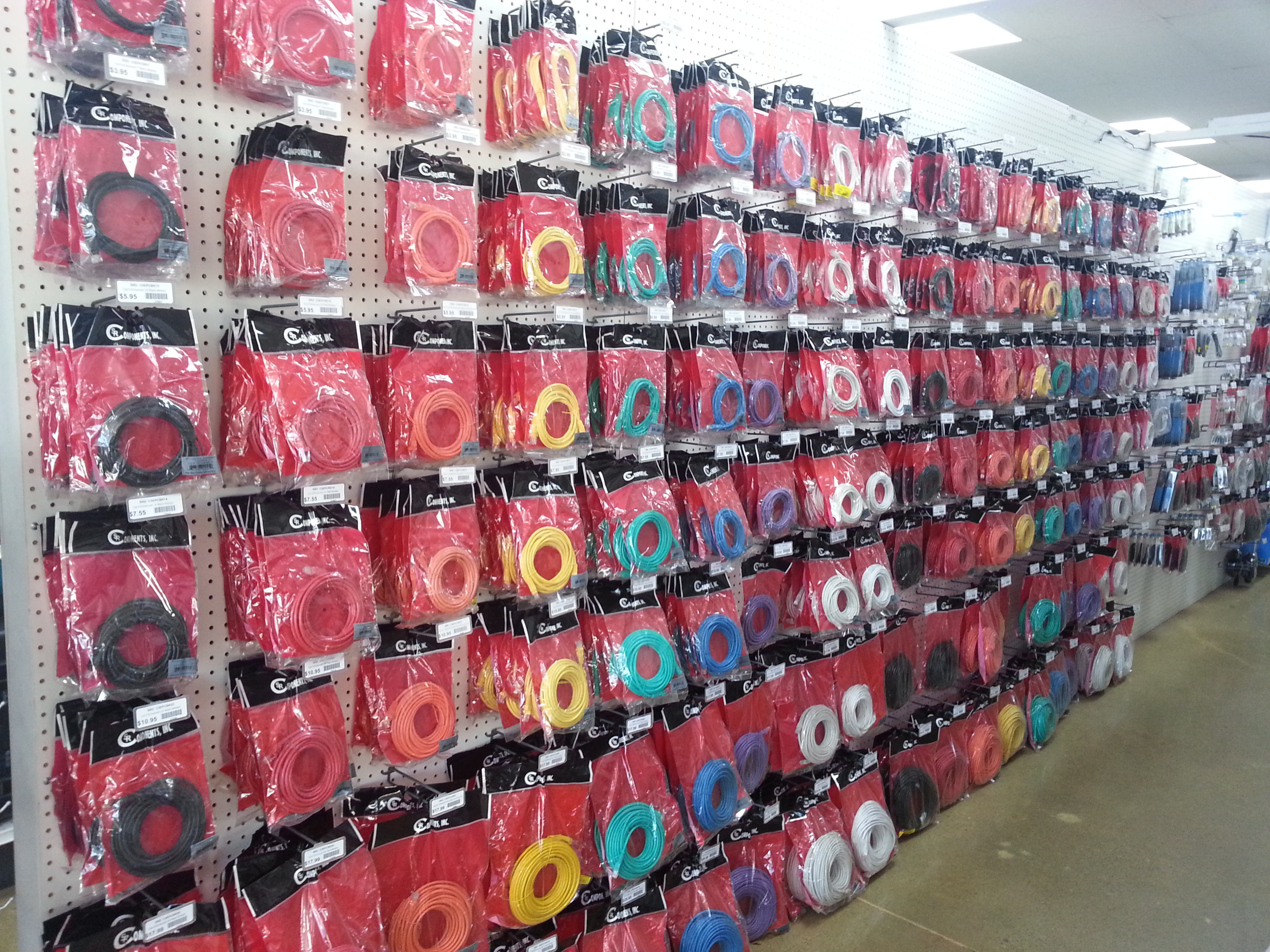 Batteries:
Alarm systems, UPSs (uninterruptable power supplies), camera, watch, electric bike, golf cart, automotive, button cell, cordless phone, hearing aid, specialty, and more!
Wire:
By-the-foot & full spools (10', 25', 100', 500', 1000'), Single & multi-conductor, shielded & unshielded, stranded & solid.
Audio/speaker, video, data, Ethernet, automotive, general purpose, coaxial, magnet, buss, power, and more!
Audio:
RCA, 1/4", 1/8" (3.5mm), XLR, Speak-on, BNC, optical, etc. Microphones, headsets, amateur radio connectors and gear.
Video:
HDMI, DVI, VGA, DisplayPort, component/ composite RCA, BNC, coaxial F, and more!
Data:
Ethernet, BNC, USB, D-SUB, serial, parallel, and more!
Power:
Power supplies, converters, inverters, power strips, surge suppressors, UPSs (uninterruptable power supplies), connectors, adapters, wire, cables, circuit breakers, etc.
Cables:
Various lengths of pre-terminated cables, Audio, Video, Data, Power, telephone, and more!
Adapters and Connectors:
Most everything listed above, UHF (PL-259 and SO-239), N, F, SMA, RP-SMA, TNC, BNC, and more! Crimp terminals, Powerpole, Molex, barrier strips, etc.
Tools:
Multimeters, soldering and desoldering, crimpers, strippers, flush cutters, pliers, forceps, scissors, calipers, magnifiers,
Drivers & Bits (high quality Wiha, Phillips, slot, Torx, Torq-set, hex, Pozidriv, tri-wing, pentalobe, spanner, security bits, etc),
tape (electrical, gaffer, self-fusing rubber), hobby knives, lights, and much more!
Wire Management:
Cable ties (zip ties, tie wraps), hook & loop, split loom, spiral wrap, expandable sleeving, raceway ducting, and more!
Switches:
Momentary and non-momentary, normally open/closed, toggle, rocker, push-button, tactile, snap-action, dip, rotary, specialty, and more!
Components:
Fuses (even those hard-to-find specialty ones!), thermal fuses, alligator clips and jumpers, transistors, integrated circuits, resistors, capacitors, diodes, relays, and much more!
Computing:
Raspberry Pi, Arduino
Everything Else:
Chemicals and cleaners, project boxes/enclosures, perf-board, breadboards, fans, a lot more connectors than listed above, and so much more!
Coming Later:
Quadcopters, 3d Printing!
This list is not all-inclusive! If you don't find what you are looking for, please let us know so we can build our inventory to suit your needs.